LM Agency helped Clearer Water create a new mobile-friendly website and social media channels that aligned with their brand and story after being acquired by a new group.
Clearer Water is a socially responsible employer that champions a mixed-ability workforce and produces ethical and traceable products. Their goal is to promote inclusive working practices and drive transformative social impact.
They also produce high-quality, naturally purified spring water. Their water is sourced from County Antrim, where it is naturally purified through cretaceous limestone.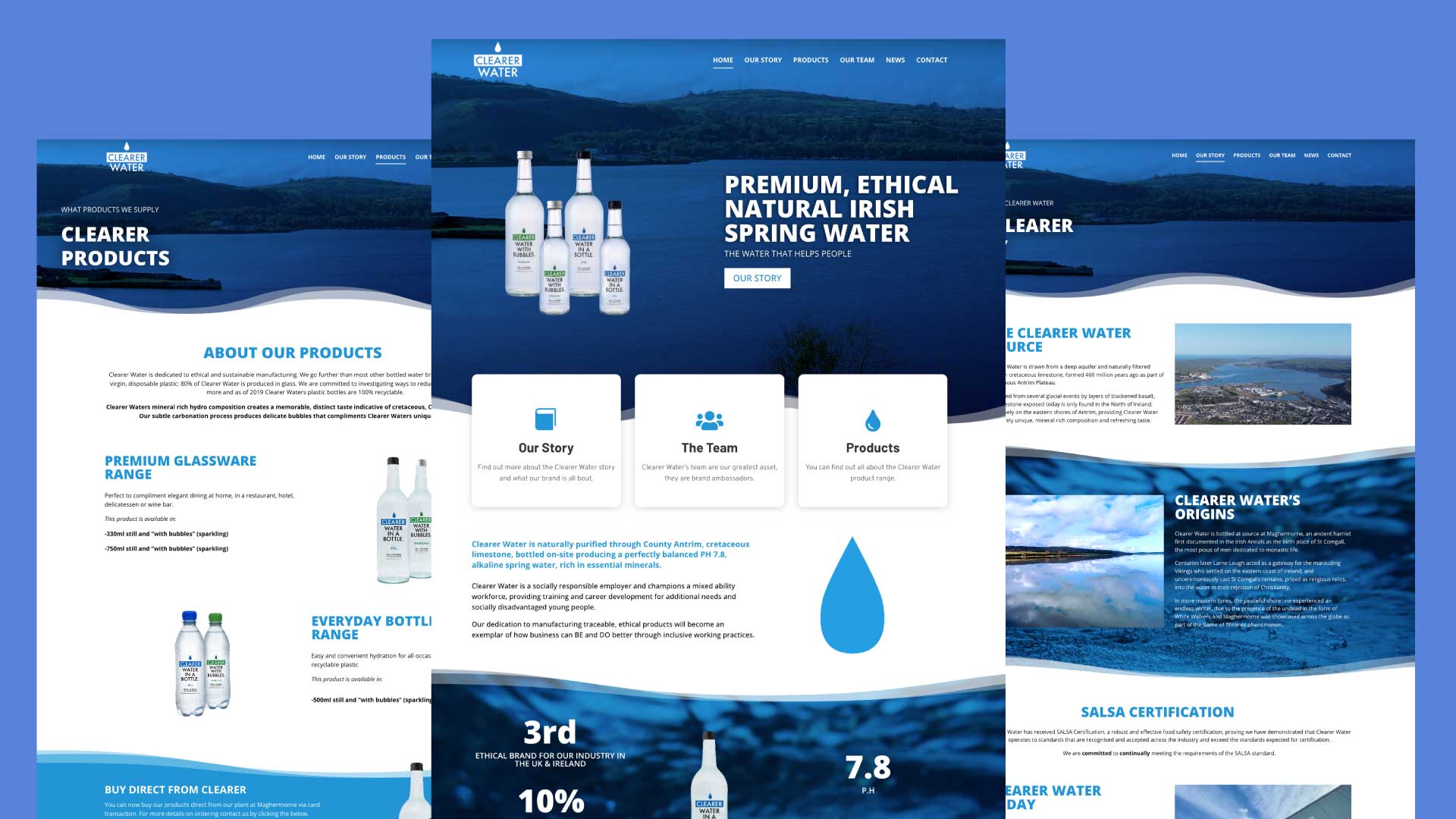 After Clearer Water was acquired by a new group, they needed to create a new online presence that better reflected their brand story and values. Their existing website did not effectively showcase their traceable, ethical products or their commitment to social responsibility and inclusivity in the workplace.

They also needed to develop a stronger social media presence to better engage with customers and promote their products. This was a crucial challenge as their online presence is a key component of their marketing strategy and brand image.
We designed a new website that reflects Clearer Water's brand and mission and created social media channels with regular, visually-appealing content to engage with their audience. The updated online presence helped Clearer Water reach new customers and further establish itself as a leader in socially responsible business practices.