We recently partnered with Larne Football Club to create a modern, mobile-optimised website that improved fan engagement and met the specific needs of the club.
Larne Football Club was founded in 1889 and is a professional Northern Irish football club playing in the Northern Ireland Football League Premiership. In 2017, Larne Football Club received an investment from businessman Kenny Bruce, which helped to fund the club's ambitious plans for growth and development.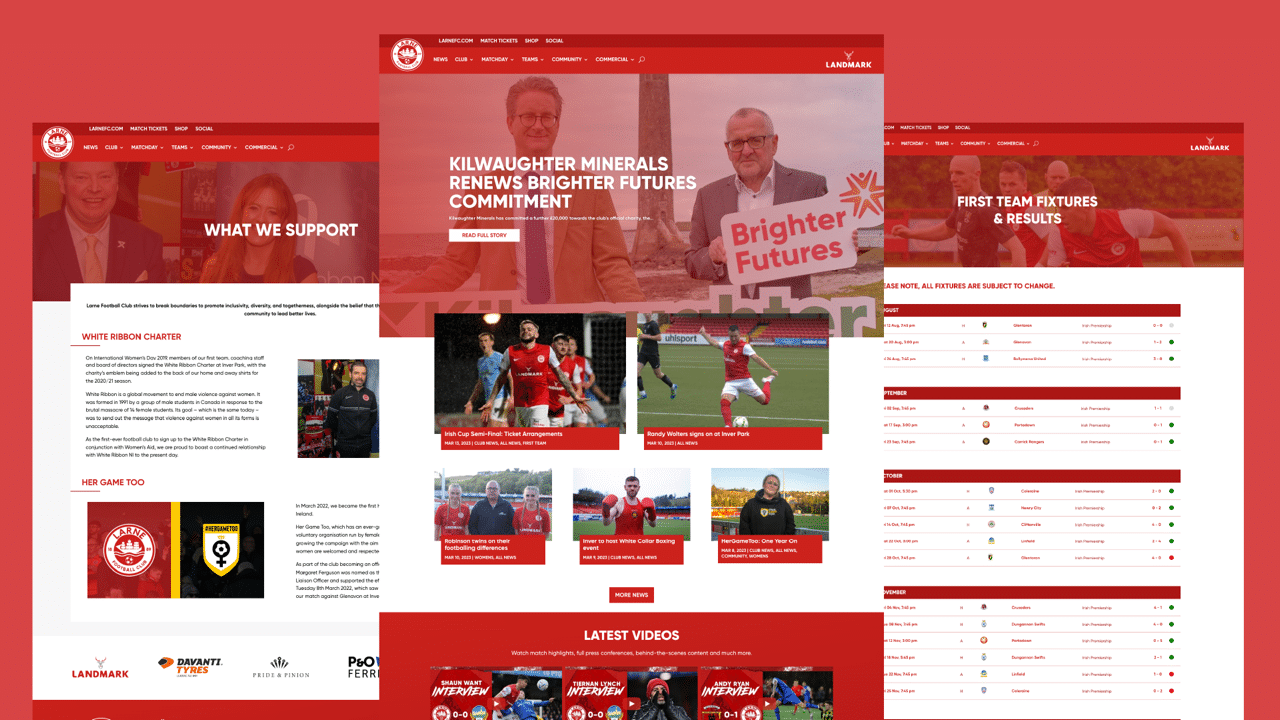 At the end of the 2021/22 season, Larne Football Club approached us with the challenge to build a new, modern website that aligned with its brand identity. Their current website was becoming outdated and difficult to customise, with certain areas not optimised for mobile devices, leaving fans frustrated.
Professional and on-brand design
Our communications team worked closely with LM Agency, who was responsible for rebuilding of our club website. We are delighted with the end product, which has made our site more efficient for the end user, alongside a professional and on-brand design.
The after-sales service has also been extremely pleasing, with the team at LM Agency easy to communicate with when required.
To solve this problem, we partnered with Larne Football Club to create a new website. We worked closely with them to understand their needs and goals, and designed a custom website that was fully optimized for mobile devices.
The new website features a modern design, easy-to-use navigation, and enhanced functionality for supporters, including a monthly fixture list, a portal to buy away team tickets, and information for every area of the club. The result was a website that met Larne Football Club's specific needs and helped to improve fan engagement.